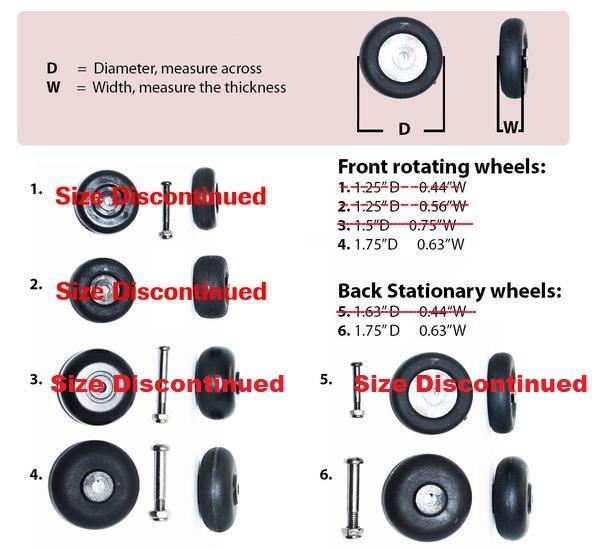 Replacement Wheels
Before ordering
The only size wheels available are 1.75"H x .63"W - they do not fit all Tutto cases. Be sure to measure the wheels you are replacing. If they are not 1.75"H x63"W, these replacement wheels WILL NOT FIT.
What you get
Each set contains two (2) wheels, screws, and nuts.
* Large, X-Large, and XX-Large cases can be upgraded to the new X-Large wheels by replacing the corner pieces. Please email us at sales@bagit.com for additional information.